This is a Sponsored post written by me on behalf of
White Castle
. All opinions are 100% mine.
I first found the glory of the White Castle Slider when I was 13 and I had just moved to Chicago. My friends and I would hit White Castle after school and buy bags of Sliders and Onion Rings. I drank gallons of Orange Drink in those days which to me is the perfect accompaniment to a
White Castle
Slider. There is just something about that little hamburger on a square bun with steamed onions and a side of rings. Absolute perfection.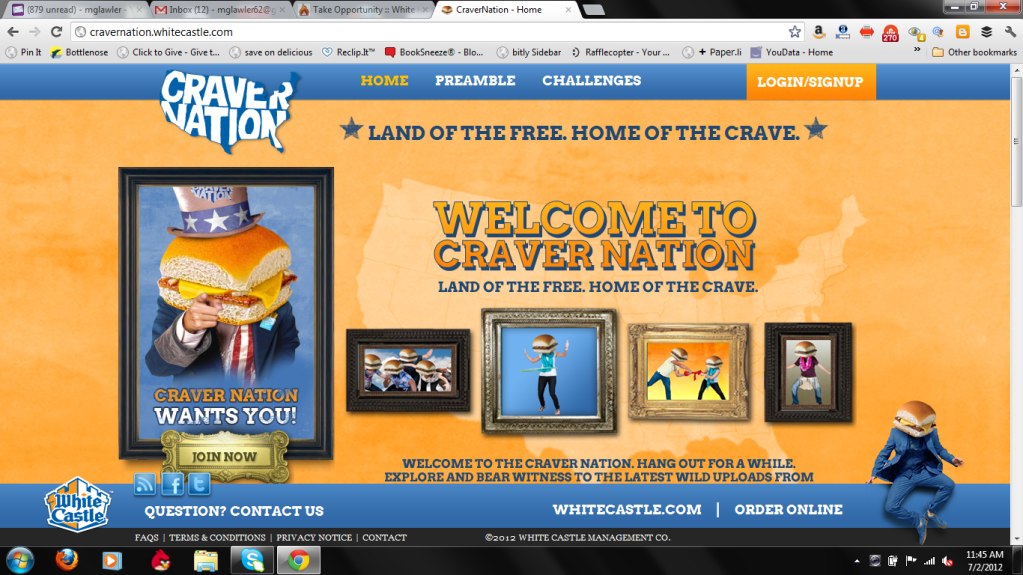 Fast Forward to the present. I live in South Dakota and there are no White Castles around for me to satisfy my cravings! I can purchase sliders in the freezer section of Walmart so that helps a little. There are thousands of people just like me living all over the country just craving White Castle Sliders. There is even a web site for us! It's called Craver Nation and if you
Join Craver Nation!
and confirm your email address you will receive coupons! I received a coupon for $1.00 off a package of White Castle Sliders. If you live near a White Castle then you will receive a coupon for 2 free Sliders! There's nothing better!
How far would you drive for a White Castle Slider? Interested in winning concert tickets and a professional recording session? Record yourself singing the Craver Nation anthem and you could be a winner!