My friend Jen over at
My Crafty Life
is doing a review and giveaway for X out and she wanted to include you! Read on and enter!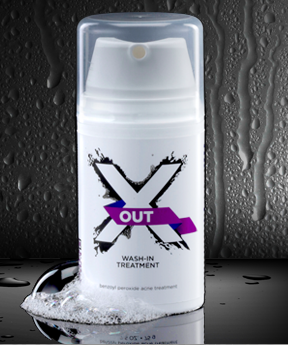 X Out Test Drive Week 4
We had to skip Week 3 because all of us were sick and T didn't really want his picture up.
He also started using the cleansing bar at the end of week 2. T says he hasn't noticed a difference but as his Mom, I have. After a few days of T using the cleansing bar the acne on the back of his neck is all but gone and hasn't re-occurred at all, even when he was sick. I am extremely glad we found this product and when our supply runs out I will definitely reorder more cleanser.
On a side note:
my 12 year old daughter had a pretty bad flare up on her forehead and we used a little of the cleanser on her fore head like a mask and 3 days later they we gone. Good stuff.
My
Basically here is why we liked the product:
Very easy to use.
Clear instructions.
Minimal steps. 1! Can't beat that.
Works pretty well. Clears up and heals acne very quickly.
2 minute videos are pretty funny. T said it was a good distraction while he was brushing his teeth.